Project Description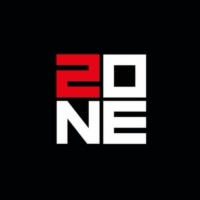 Zone Club
Located in the capital city of Kosovo, Prishtina, the Zone is one of the most attractive club we've experienced. Actually, there are two clubs :
the Winter Zone : in the heart of the city, running from October till April

the Big Zone : in the industrial district, with a capacity of approximately 2000 persons, running from June-September
Our collaboration started in 20**, as they gave us the opportunity to direct the artistic aspects of the house and techno nights.
We also decided to continue our "FAMILY AFFAIRS" series there, in a place where we feel at home.
IN ZONE CLUB WE TRUST
Artists we brought there :
Apollonia

Art Department

Cesar Merveille

Chez Damier

Dj Reas

Djazz

Enzo Siragusa

Igor Vicente

Laolu

Leon
Luciano

Mirko Loko

Praslesh

Rare Movement

Ricardo Villalobos

Seth Troxler

Sonja Moonear

William Djoko

…and more…
Artists we brought there :
Apollonia

Art Department

Cesar Merveille

Chez Damier

Dj Reas

Djazz

Enzo Siragusa

Igor Vicente

Laolu

Leon

Luciano

Mirko Loko

Praslesh

Rare Movement

Ricardo Villalobos

Seth Troxler

Sonja Moonear

William Djoko

…and more…