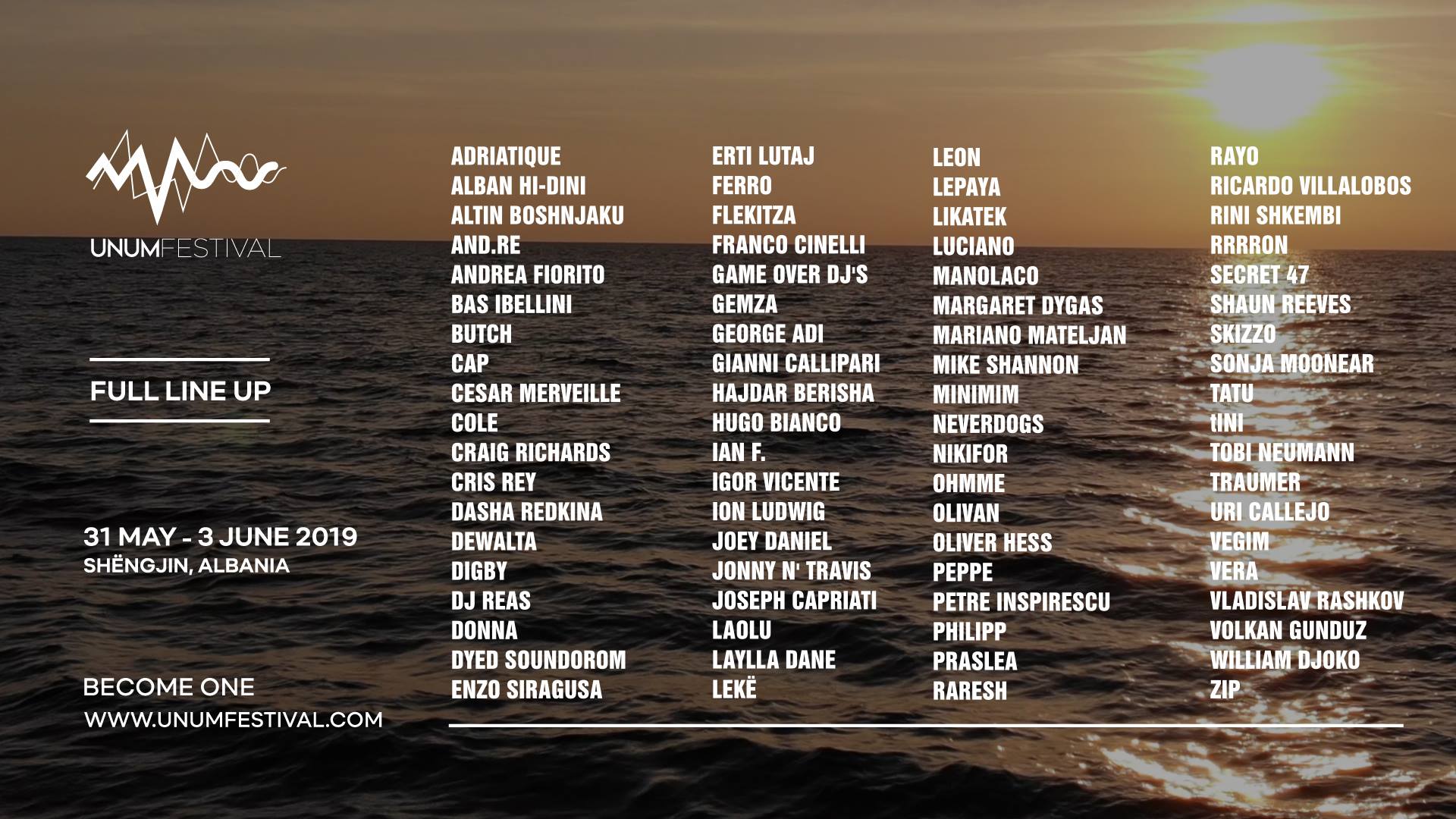 UNUM Festival 2019
Friday, 31 May 2019 – Tuesday, 4 Jun 2019
The concept about to be introduced is the start of something new and exciting. This concept is characterized by five simple elements of life; music, sand, pines, the sea and the mountains.
From 31st of May until 3rd of June 2019, these elements will come together to form an open-air electronic music festival on the Albanian Coastline.
UNUM in Latin means "One". Not one as a number or measurement, not one as a singular, but One as a whole.
We present to you, UNUM FESTIVAL.
Event Location
Rana e Hedhun
Shengjin