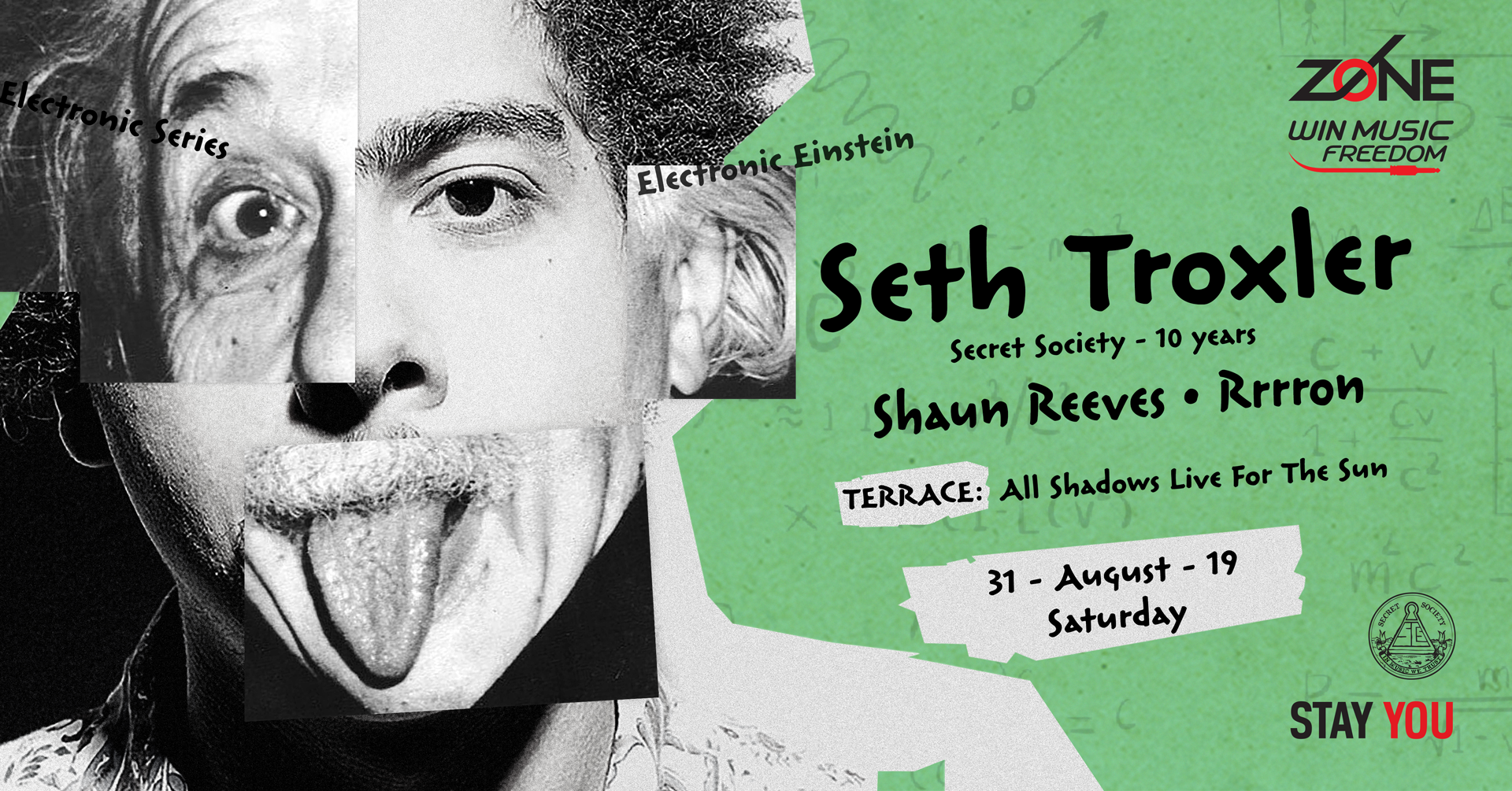 Zone Electronic Kick-off w/ Seth Troxler & Shaun Reeves
Saturday, 31 Aug 2019 – Sunday, 1 Sep 2019
After another explosive summer edition of ZoneClub, it has become a cultural phenomenon that the best parties are saved for last, and Zone Electronic has booked a familiar face to our scene to kick-start the mega parties of the end of summer 2019.
This party will be extra special, since we will celebrate the 10th year anniversary of our beloved partner, Secret Society aka s.C.s.
On August 31, we welcome back the mighty Seth Troxler.
The eccentric star of the underground, fresh from his Boiler Room stream in DC10 Ibiza, will deploy at Zone Club for the second time in his career.
Alongside him will be the legendary Shaun Reeves – the internationally acclaimed American DJ, producer and label owner.
Resident Rrrron will warm up the club for the legends, while the Albanian trio and long-time friends, All Shadows Live for the Sun (Tatu, Minimim and ErtiLutaj) will be taking care of the morning terrace after-party.
Come through. Zone Electronic Series misses you.
See you soon.
Event Location
Zone Club
Pristina, 10000